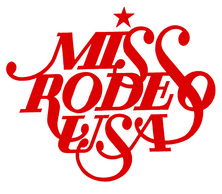 History
---
The Miss Rodeo USA Association is a division of the International Pro Rodeo Association. In 1966, the IPRA Board of Governors set out the basic pageant rules. The Board not only realized the importance of having a queen to represent the IPRA, but also how carefully she must be selected. Although the basic pageant rules have evolved since that time, the basic principles and concept have stayed the same. The IPRA chose to allow young ladies to participate in the competition, regardless of whether they had won a state title prior to coming to the National Pageant. Their reasoning aligned with that of the world champion competitions, which weren't limited to only one representative per state. Consequently, neither should the competition for the "world champion" rodeo queen.
Each year rodeo queens from all over the United States come to the IPRA Convention, held during the International Finals Rodeo, to participate in the Miss Rodeo USA Pageant. All contestants are put through a rigorous judging schedule, where they are judged on personality, appearance, and horsemanship. Speeches, style shows, horsemanship patterns, written examinations, and interviews are examples of the types of events where the judges score the contestants.

The Beginnings
---
The International Pro Rodeo Association is proud to celebrate over 60 years of rodeo excellence. Founded in 1957 by two rodeo promoters, the Interstate Rodeo Association, IRA, was formed as a rodeo management organization and a sanctioning body. Concerned with expansion west of the Mississippi River, this new group's primary interest was to enhance rodeo's credibility with the news media in the east, where fly-by-night rodeos and Wild West Shows and unregulated contests had done much to discredit the sport.
The Interstate Rodeo Association began counting championship points won at its rodeos in 1957 and named their first world champions at the end of that year. Included among the rodeos providing championship points that year was the famous Cowtown, N.J. rodeo, the sports first nationally televised event.
In 1964, the Interstate Rodeo Association changed its name to the International Rodeo Association, with headquarters in Pauls Valley, OK, where the association was located until April 1993. Offices are now headquartered in Oklahoma City adjacent to the historic Oklahoma City Stockyards. The word "Professional" was officially added to the association's name in 1983 giving birth to the next generation of cowboys and cowgirls in the International Professional Rodeo Association.